" Become and Remain Grounded"Göran Gennvi
---
---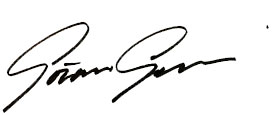 We invite you to learn and practice nature-based wisdom and awareness training in the wilderness, combined with contemporary Solo and retreats in nature. It can have a profoundly transforming effect on your life.
By cultivating your base stance — the place of balance where senses, intuition, intellect, feelings, and spirit meet. You will have restored your ability to readily adapt to various situations in everyday life, ready to walk in balance with all your human and nonhuman relations. By this, we invite you to Nature Academy and to start your role as a Pathfinder. To be in service to all life and those in service to life. 🦅
Read More >>
---
---
Wild Pathfinders
---
WiLD Pathfinder training
Advanced Leadership and Awareness Training is now more than ever necessary in times of flux. It's more than ever necessary to become and remain grounded. Evolution has refined our deep-seated code of survival, adaptation, and renewal. That is the skillset that helped us develop and spread as a species. It's about cultivating the ability:
- to stand firm in the "basic stance" to act quickly and easily in deep presence.
- to be able to note and act on the weakest signals with finely honed perception
- to free ourselves from the illusion of predictability with a well-developed clear vision
- to maneuver with confidence and determination in the face of unpredictability and uncertainty! 
- to act with laser-focused clarity in the face of challenges and opportunities, from moment to moment! 
- to be open, aware, and responsive, and act in the face of challenges and opportunities, from moment to moment! 
Based on new findings and old wisdom, the methods have passed the tests of time. That's why we want to share them with people who are open to a deeper connection with inner, outer, and true Nature to be better equipped, to face an unknown future.
---
Free yourself and Get Wild
wild methods - Wisdom, insight, leadership & Dialogue
---
Methods that stood the test of time
The methods are the results of teachings and training received from wisdom keepers, spiritual leaders, indigenous hunters, trackers, and experienced wilderness and mountain guides. It is about values and attitudes and practices used by people depending on them for life and death, for example; Tracking, Sensing, and deep nature awareness training. Nature Quest, solo time alone in Nature, Dialogue and The way of Council, Systems Thinking, Self-leadership, The Twelve Guiding Principes. Examples, sources of inspiration;
The Greate Law of Peace - by Haudenosaunee 
The Way of Nature - by John P Milton 
Nature Quest - read more and register.
Insight
SELF – Re-connect in gratitude to the beauty of inner, outer, and true nature. Listen to the inner compass that allows you to summon balance and focus in the places where decisions are made.  🕉
Leadership & Dialogue
WE – Transformative Leadership is based on dialogue in dealing with complexity and uncertainty, and acting as a servant for life, connecting from a place of awareness and relationships. 🦅
Wisdom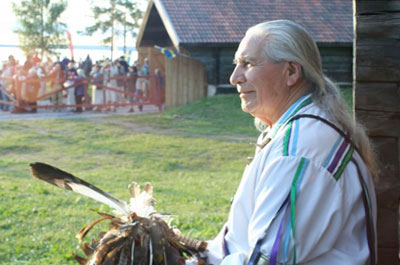 WIDER WE – cultivate your heart and mind of what is true, right, and lasting. A Wisdom displayed in "gratitude" and good judgment that stands the test of time, to the benefit of all life - respect, connect, reflect, direct🌲
Wild Adventures - room for insights
---
We create opportunities for deep, immersive, and transformational learning experiences based on life generative principles. In our classroom the ceiling is high. A room for insight as well as out-sight. It's a place where you can develop your transformative abilities through experiences that will impact you deeply. Immersive nature experiences provide the extraordinary possibility to calibrate the inner compass and establish a deeper under­standing of your inner self and a more profound sense of interconnectedness with the natural world. It opens up to an experience of a deep relationship with the natural world, which can enrich your own life and others and give a deeper understanding of Nature as a whole. 
---
---
City Office: United Spaces, Klarabergsg. 63
Phone: +46–(0)8–716 36 77
Text: +46-705128198
Email: gennvi@naturakademin.se
---