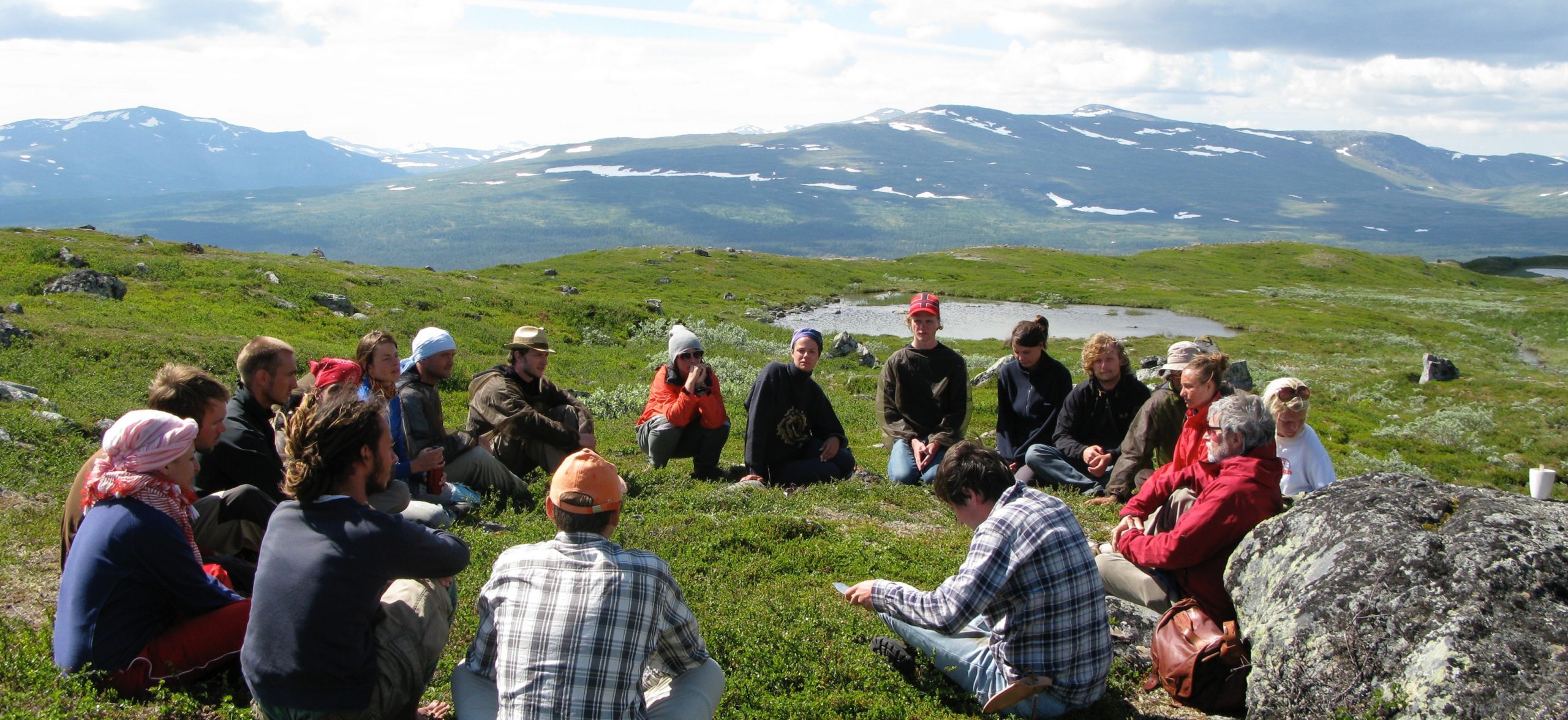 ---
The 12 Principles  - John P. Milton devoted many years of study, deep training, and spiritual cultivation in some of the world's most profoundly enlightening, earth-connected traditions. - Buddhism, Taoism, Dzogchen, Tantra, Vedanta, and several Shamanic paths of solo immersion and spiritual practice in the wilderness. They represent the core sacred principles that the teachings of the world's liberating, earth-honoring lineages have in common. Our many years of collaboration with John and using the 12 Guiding Principles have proved that those principles give the support and a guideline for deep awareness cultivation.  Link >>
---
John P Milton, the founder of Way of Nature, is a revered elder of the environmental movement. The first environmentalist on White House staff and a pioneering leader of largescale environmental protection, John's mission is to help society live in harmony with nature and draw strength from it. He is a master of many nature-based spiritual traditions from around the world. Way of Nature is a global community of creative and passionate people committed to exploring and sharing the liberating recognition of Source Awareness as our true nature. This deep awareness blooms new appreciation for, and an ever-deepening communion with, the magnificent Earth on which we live and all the life that thrives upon it.
---
Pathfinder training
The ambitious nature programs at the TäIlberg Forums was developed and produced by Nature Academy. And in partnership with John P Milton, we created the WiLD Pathfinder training. The purpose is to offer a program that develops transformative abilities to be better equipped for facing an unknown future.
Thousands of individuals and leaders have been coached in their development of capacity and their abilities for deep awareness, presence, and adaptation. Our vision is and has been to offer practical and useful methods and tools to
reconnect between human nature and the surrounding external nature, of which we are all part.
---
The teachings and training are received from wisdom keepers, spiritual leaders, indigenous hunters, trackers, and experienced wilderness a and mountain guides.It is about values and attitudes, and practices used by people depending on them for life and death. The methods have passed the tests of time and are why I want to share it with people that are open to a deeper connection with nature. Since 2005, in cooperation with John P Milton and Way of Nature, programs are held hosted by Nature Academy Learning Lab.
More information (links):
PDF The Twelve Principles 
Natureside Chat with John P Milton and Göran Gennvi:
Link to website: >>
Blog post about John P Milton: >>
FROM THE VIDEO ARCHIVE
---
"Empty yourself of everything.
Let the mind rest at peace…
…returning to the source is stillness,
which is the way of nature."
-Tao Te Ching