To be In service to all Life and to those who are in service to Life
---
In times of trial, the realization that we are a body, closely linked, and part of the surrounding nature becomes significantly present. Existential questions about life and death put things at the forefront. We now need, more than ever, to develop our capacity to meet the challenges we face, both individually and collectively. Within all of us, there is a source code, constantly refined for the survival of our species through evolution. As this wisdom leads to insights and permeates our leadership and dialogues, we begin to keep pace with life and the planet as WiLD Pathfinders - to be in service to all life and to those who are in service to life  >> Göran Gennvi
---
Wisdom
---
Wisdom - Through evolution, man has developed and been formed in close interaction with the life-giving nature in the landscape in which he lives. Nature has been both a classroom and a teacher. The survival of our species has been shaped by challenges and experiences that we in our modern civilization have largely forgotten. But there are still those who have the "source code" and wisdom intact and are willing to share experiences, lessons, and knowledge. For over three decades, we have collaborated with representatives of indigenous peoples and bearers of Earth wisdom who have shared their insights and keys. Listen to one of our Pathfinders, faith-keeper Oren Lyons, Oren Lyons  or read more about our programs - "To be in service for all life." 🦅.
Insight
---
In adult developmental psychology, individuals' growth in sequences is described as overlapping waves as we move through life, from childhood to old age, from pupa to butterfly. This psychological development is characterized by an increased insight (WiLD) and ability to openness, meaning-making, compassion, hold perspective, and handle greater complexity. Transformation means the unfolding process of "lives" transition. It is about the fundamental change of personal attitudes, consciousness, motivation, and beliefs. Both in oneself and those one leads. To meet oneself by formulating and working with life-changing questions. Our program gives you a chance to get insights and meet with yourself  >> See our film Into the Great Mystery
---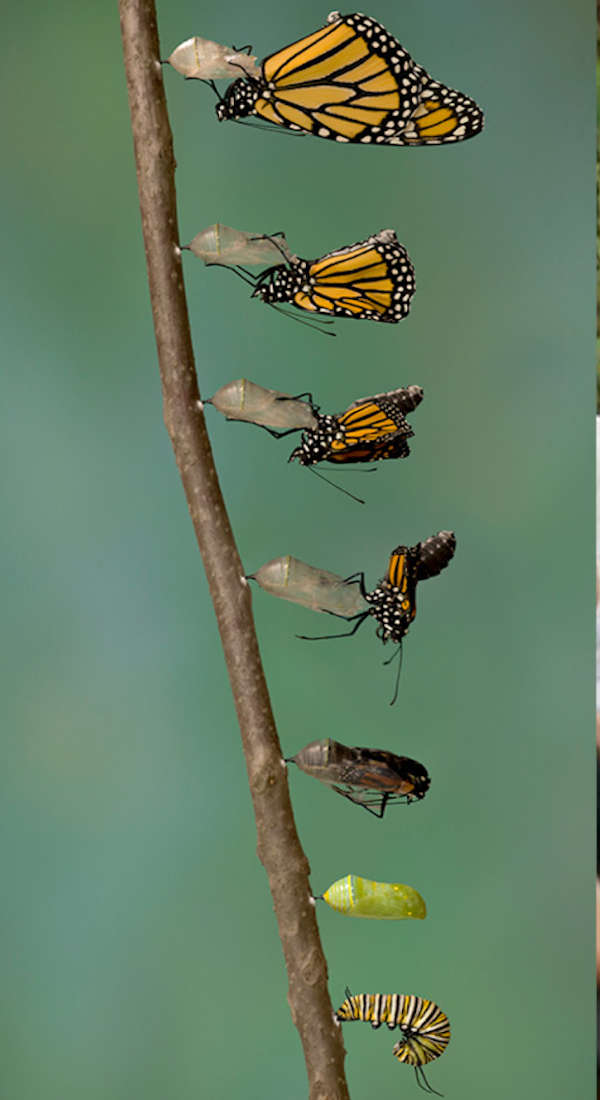 ---
Leadership
---
Transformative Leadership means cultivating a culture based on trust, understanding, and supporting individuals' different needs and abilities. To lead is to influence as a role model through values, morals, and credibility. And with purposeful Leadership, clarify, explore, inspire and attract new ideas, creativity, and innovation. But in times of high unpredictability and complexity, methods and tools differ from those used when complexity is low and predictability is high. We have developed our ability to work together through evolution when dangers are at hand. Releasing this capacity lies in our collective DNA and is waiting to be used.
See film clip with Professor Brian Arthurs - Why a Nature Quest!
Dialogue
---
Breakthrough Conversations - dealing with dilemmas, creating consensus, and collaborating on pressing issues. It is usually not the access to knowledge or ambition that is the problem, but how the learning is managed in the group. Transformative Dialogue (WiLD) increases the ability to take advantage of diversity, and disagreements unleash people's talents, skills, energy, and problem-solving. In times of high unpredictability and complexity, tools are methods of a different kind than those used when complexity is low, and predictability is high. We have developed our ability to work together through evolution when dangers are at hand. It lies in our collective DNA and requires its unique abilities. We call the methods and tools needed to train and maintain this capacity - Transformative Dialogue. >> Read more
---
WiLD Leadership - Nature Quest
---
---
A Nature Quest means a time of solitude in Nature. It is a time for silence and reflection, to reach the inner place of profound knowledge. When Old Truths are set against New, contact with one's inner compass becomes more critical than ever. Nature Quest is a deep and transforming process where you encounter the outer, inner, and true Nature, open up and reconnect in a deep relationship with Nature. It enriches life and provides a deeper understanding and contact with the whole. A strong sense of belonging to the world and all life arises, and you are better equipped for the challenges at the door.
"To be fully present allows too deeply connect, sense and listen into with whatever is appearing moment by moment. All distractions dissolve in the only time there is: now." - John P Milton
Read more about the Nature Quest.
Read more >>
Videos - Reconnect - Change - Create Trust
---